Interesting to observe the front page of the FT today.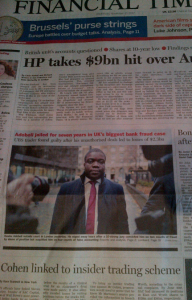 The three main items – Hewlett Packard taking a hit, the picture of the trader Kweku Adoboli, sentenced yesterday to seven years in prison and a US insider trading case – all refer to fraud cases.
Follow me on Twitter for running updates.
Leave a Reply