On October 6 the Supreme Court in Iceland ruled in one of the largest collapse cases so car where nine Kaupthing managers were charged for market manipulation (see an earlier Icelog). As in a similar case against Landsbanki managers the Kaupthing bankers were found guilty. The Reykjavík District Court had already ruled in the Kaupthing market manipulation case in June 2015.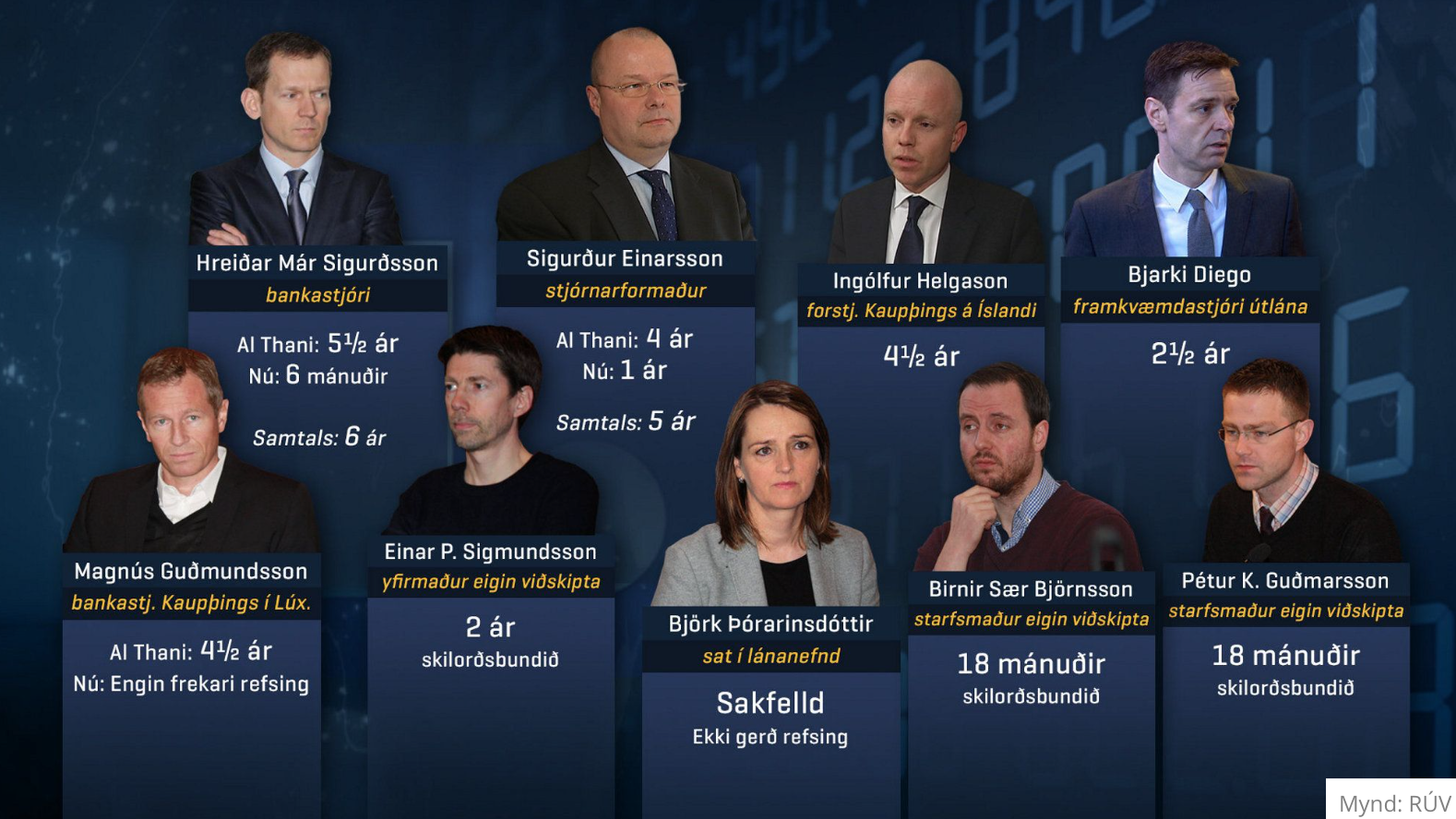 This is how Rúv presented the Supreme Court judgement in October. Kaupthing's CEO Hreiðar Már Sigurðsson was sentenced to six months in prison, in addition to the 5 1/5 years in the so-called al Thani case where the bank's executive chairman had received a four year sentence. The market manipulation case added a year to that case. Magnús Guðmundsson managing director of Kaupthing Luxembourg was found guilty but did not receive a further sentence, having been sentenced to 4 1/2 years in the al Thani case.
Other sentenced in October were Ingólfur Helgason managing director of Kaupthing Iceland, 4 1/2 years and Bjarki Diego head of lending 2 1/2 years. Four employees were found guilty: three of them got suspended sentences. The fourth, Björk Þórarinsdóttir was found guilty but not sentenced.
The investigations by the Office of the Special Prosecutor, now the District Prosecutor, have so far resulted in finding guilty around thirty bankers and others related to the banks. As I have often pointed out: the penal code in Iceland is mostly similar to the code in other neighbouring European countries but the difference was the will of the Prosecutor to investigate very complex cases, taking on a huge task undaunted. That's the difference – no case was seen as being too complicated to investigate.
Last week, the following article was in one of the Greek papers. From the photos I can see that this article is about the above case. Something for the Greeks to ponder on: what's done in Iceland, less in Greece.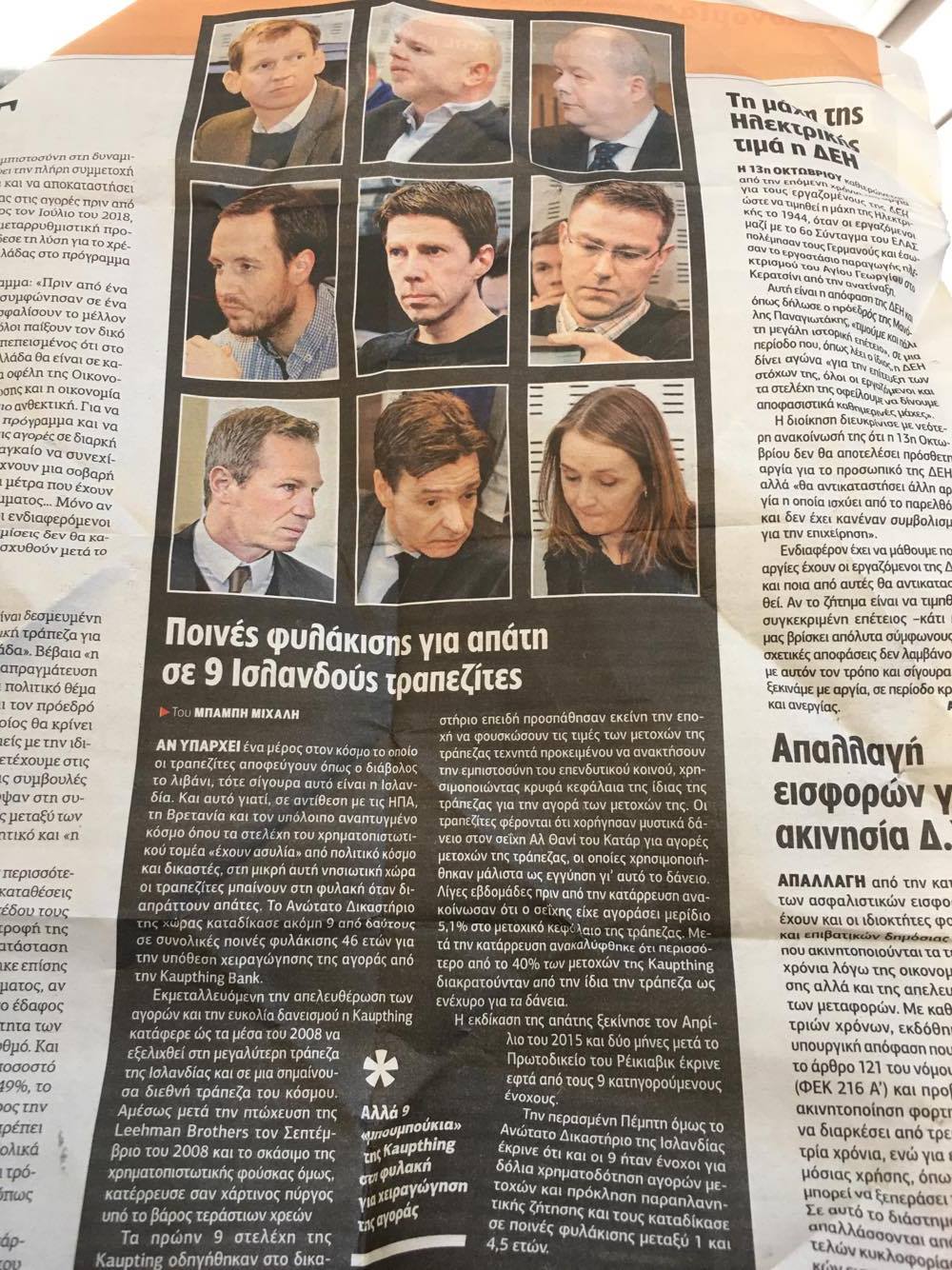 Follow me on Twitter for running updates.
4 Responses to 'Kaupthing – prison sentences for market manipulation reach Greece'
Leave a Reply